Universally Beloved
Bubble-Filled Fun
With summer break just a few school bells away, the Blasting Bubbler is all you need to create your own bubble storm and deliver instant happiness to everyone. Be the envy of the entire neighborhood by bringing out this epic bubble machine! Blasting Bubbler is the perfect toy for kids on a nice summer day and is definitely an attention getter.
Summer Must-Have
Imaginative Play
This handheld bubble machine is lightweight, battery-operated, and can blow up to 800 bubbles per minute- perfect for those early sunny days when your kiddos want to play outside! It also doubles as a cooling fan to help you beat the heat. Simply fill up the cap with bubble mix, immerse the machine in the mix, hold down the button and watch them fly!
"The bubble machine is awesome! It is smaller than I thought but definitely true to the saying great things come in small packages! I would highly recommend it to any parent out there."
- Tony G.
"My son loves this thing! After seeing a video on it, we had to buy one. It's easy to use, just fill it up with the mix and press down on the trigger. It makes a bunch of bubbles, and my son and dog go nuts trying to catch them all!"
- Ashley W.
"I have twins that have a ton of excess energy, so I decided to get them this. It works exactly as described and blows out a ton of bubbles. My kids love it so far, as it has kept them entertained for hours."
- Lexi C.
Every Kid Needs This!
Order The Blasting Bubbler Now
Give your kids hours of fun with this bubble gun!
This is not your ordinary bubble gun. The Blasting Bubbler does all the work for you by producing bubbles by the hundreds through a powerful air outlet that spreads the bubbles far and wide.

It features an innovative 2-in-1 electric chamber that blows out hundreds of colorful bubbles per minute and also doubles as a cooling fan.
The fun design and colorful bubbles makes this the perfect toy for your loved ones. They're sure to be chasing their friends or siblings around the yard all day with this!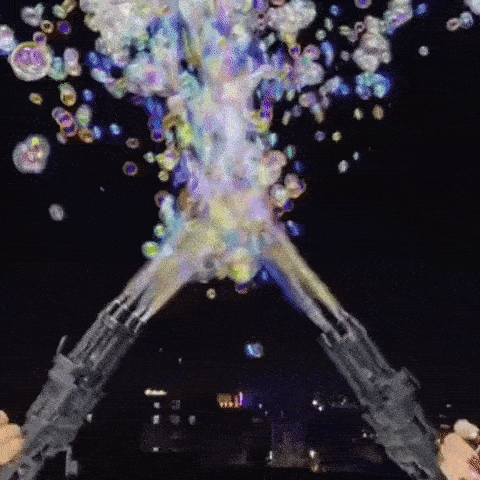 Key Features
High-Quality Design: C

rafted from extremely durable ABS plastic, the Blasting Bubbler is built to last. It is also BPA-free and rust-proof, making it safe to use around both children and pets.

2-in-1 Function: It is ergonomically designed to not only create heaps and heaps of bubbles, but also double as a fan to help you have fun while beating the summer heat.
Battery-Powered: It's lightweight, portable, and

runs on 3 AA Batteries. Perfect for various occasions, such as birthday parties, backyard bubble parties, or any other family outing!

Easy to Use: The Blasting Bubbler features a quick and easy one-click system.

 

Simply dip its wands in a cap filled with bubble solution and

press the top button to turn it on and off!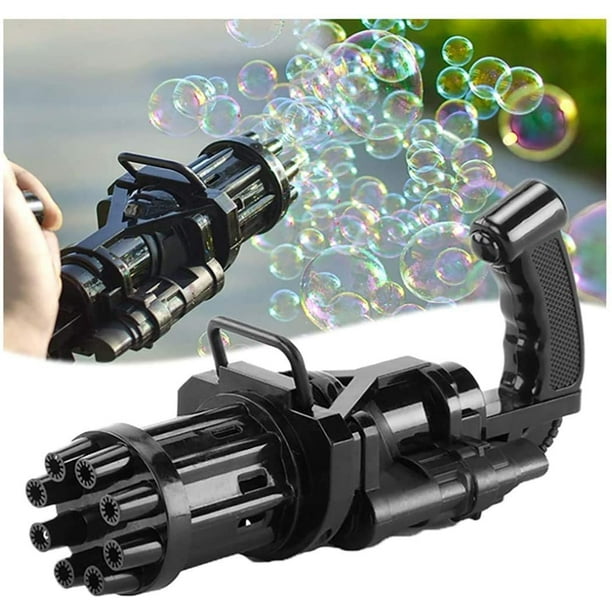 OUR GUARANTEE
We stand behind our Blasting Bubbler. Not satisfied with your order? Just let us know within 30 days and we will give you a full refund.